2018 OIF Thrill n Chill Challenge
The Private Screening and Awards Ceremony for this event was held on November 10, 2018 at AMC Theathers in Altamonte Springs, Florida.
Film Screening line-up (listed alphabetically by genre):
Sci-Fi
Poster

Film

Filmmaker

Tagline/Synopsis

AMA of Tali
Samantha Bueckhanon,

Zainab Raza

Kashi must convince his home's clan to believe in harmony amongst all sorts of nature as he leaves his home to venture on a new path

Codename: Alexandra
Kelly D. Weaver

In a world where most people hate the growing android population one human detective has a new partner. A state of the art android who can adapt to anything

Galactic Lineage
Trent Duncan

A lone man is confronted by aliens searching for the key to intergalactic peace

Genesisters
Jacoline Frank

Four angels in Heaven try to perfect their pitch, convincing God to include their planet, Earth, in the big plans

Juvie
Dale Metz

A drop ship captain discovers the true motivations of a teen delinquent who has been ordered to serve 15 years as a laborer on an asteroid mining vessel

Time's Up
Brian Mills

A man from the future puts all of existence in jeopardy when he uses a time machine to try and stop his younger self from meeting Ms. Wrong.

Time Was
Noah Camenker

An entitled college student discovers just how toxic some apps can be.
Horror
| | | | |
| --- | --- | --- | --- |
| Poster | Film | Filmmaker | Tagline/Synopsis |
| | D.N.A. | Petra Tressler | Some answers can be deadly |
| | Hair | Roberto Agosto | After Nicolas commits his daughter Sofia to a mental institution, the remaining family of three cope with the absence of Sofia while being haunted by the what drove Sofia insane. |
| | Long Way Home | Christina Liu | In the post-apocalyptic world, a woman that got separated from her sister is trying all she can to get back to her beloved family. |
| | Mushies | Lenny Lorusso | An eager researcher's unsanctioned field experiment creates dreadful consequences for those involved |
| | Obscured Reflection | Alexandra Balda | When an avid collector and his wife move into their new home, a demonic being unleashed from The Mirror with the intent to punish people for their past sins. Will they leave before it's too late or are they in too deep? |
| | The Last Flame Out | Angeliz Bruno | Four best friends decide to throw a mini reunion at a lost cabin. They find a game that changes their plans |
| | The Messenger | Paul Usungu | It was a fun baby shower party for Jason and Liz with family and friends until someone oversteps their boundaries |
Crime Thriller
Poster

Film

Filmmaker

Tagline/Synopsis

Deadly Commission
Aries Smith

The owner is tired of phone calls from telemarketers. The Owner and Gatekeepers forge together to stop the calls.

Faldo
D. A. Higgins

Faldo endures a hilariously bad day with stoic poise.
Also, there is a crime.

Guilt
Matthew Burgess

A woman, Karma Carter, must grapple with the fact her mother's killers are being released from prison, fifteen years after her death

Psychic Games
Joshua Osborne

A confident psychic hopes to convince a skeptical businesswoman that her supernatural gift is genuine.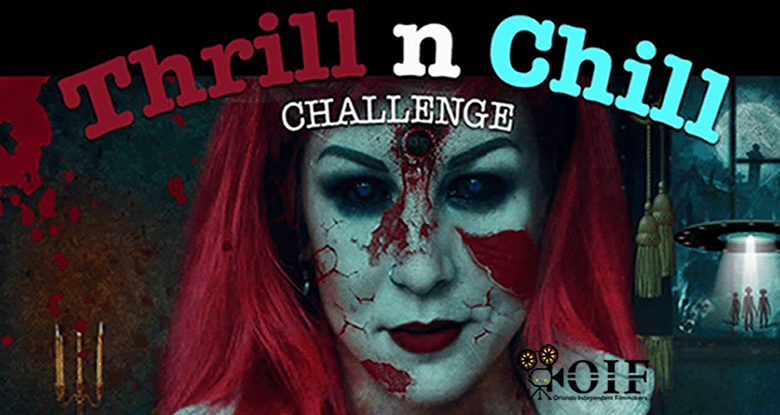 AWARDS
OIF Crystal Awards:
Best Lead Actor
Best Lead Actress
Best Supporting Actor
Best Supporting Actress
Best Original Music
Best Set Design
Best HAIR/MUA
Best Cinematographer
Best Editor
Best Original Story
Best Director
Best Picture
Certificate Awards:
Best in Horror
Best in Sci-Fi
Best in Crime Thriller
Best Visual Effects
#ThrillnChillChallenge #OIF