2019 LOL Challenge Red Carpet Event
Tickets are valid for both film screening blocks, including the Awards Ceremony and the After-Party.
OIF is proud to present the BIGGEST FUNNIEST Red Carpet Screening and awards ceremony to date! #EntertainmentGuaranteed
The event will be held on Saturday, June 15th @4pm at the Wayne Densch Performing Arts Center, 201 Magnolia Ave, Sanford, FL 32771
Expect to be entertained, these films are FUNNY.
Below find the evening schedule and tickets.
The LOL event starts at 4pm – please arrive at least 15 minutes earlier, allowing time for check-in. Immediately after the short greeting and tribute to Tyler White and Rose Rodriguez, we will screen the first block: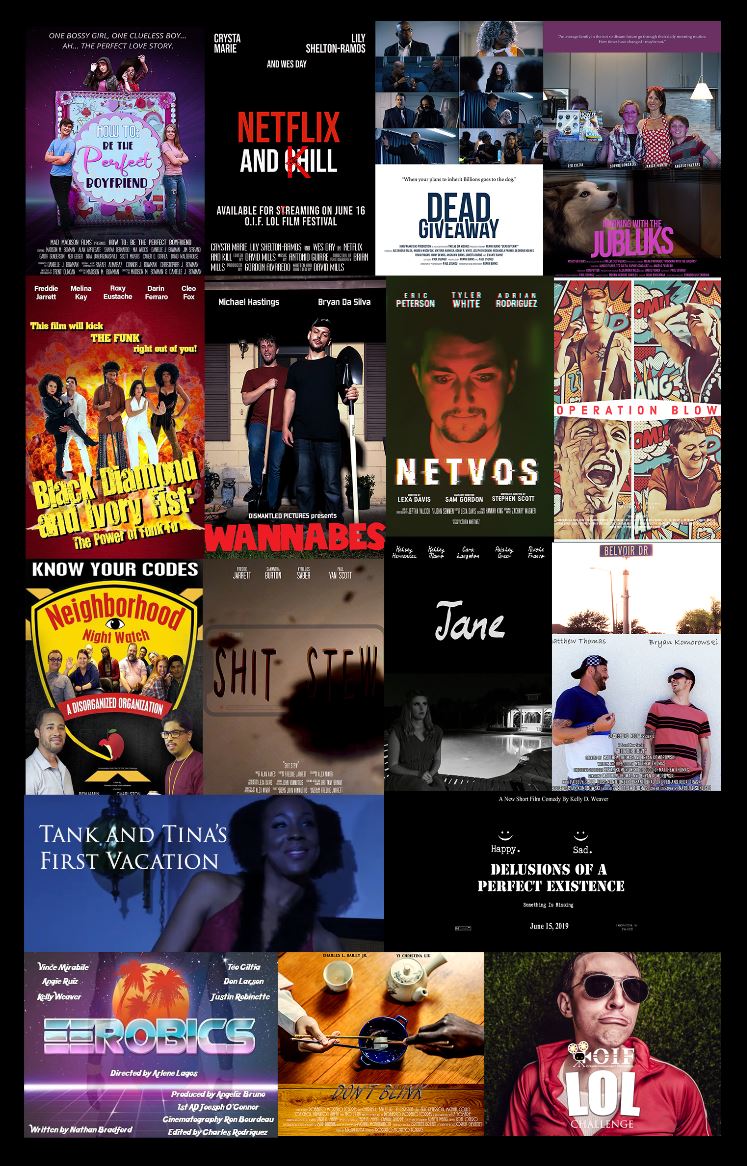 First Block
Lexa Davis – Netvos Angeliz
Bruno – Operation Blow
David Mills – Netflix and Kill
Ron T. Baker – Wannabes
Zachary Tuttle – Black Diamond and Ivory Fist
Freddie Jarrett – Shit Stew
Charlston Urbina – Neighborhood Nightwatch
Frank Burns – Dead Giveaway
Kelly Weaver – Delusions Of A Perfect Existance
Madison Bowman – How To: Be The Perfect Boyfriend
Roberto Moreno Torres – Don't Blink
Matthew Thomas – Belvoir Drive
Michael Moretti – Jane
Mark Provance – Morning with the Jubluks
Swann Christopher – Tank and Tina's First Vacation
Nathan Bradford – Eerobics
First Block Audience Awards
 45 minutes break – Meet and Greet, Red Carpet Photos and Interviews.   A Food Truck Festival is taking place right around the corner, with over 12 trucks. Feel free to grab something quick.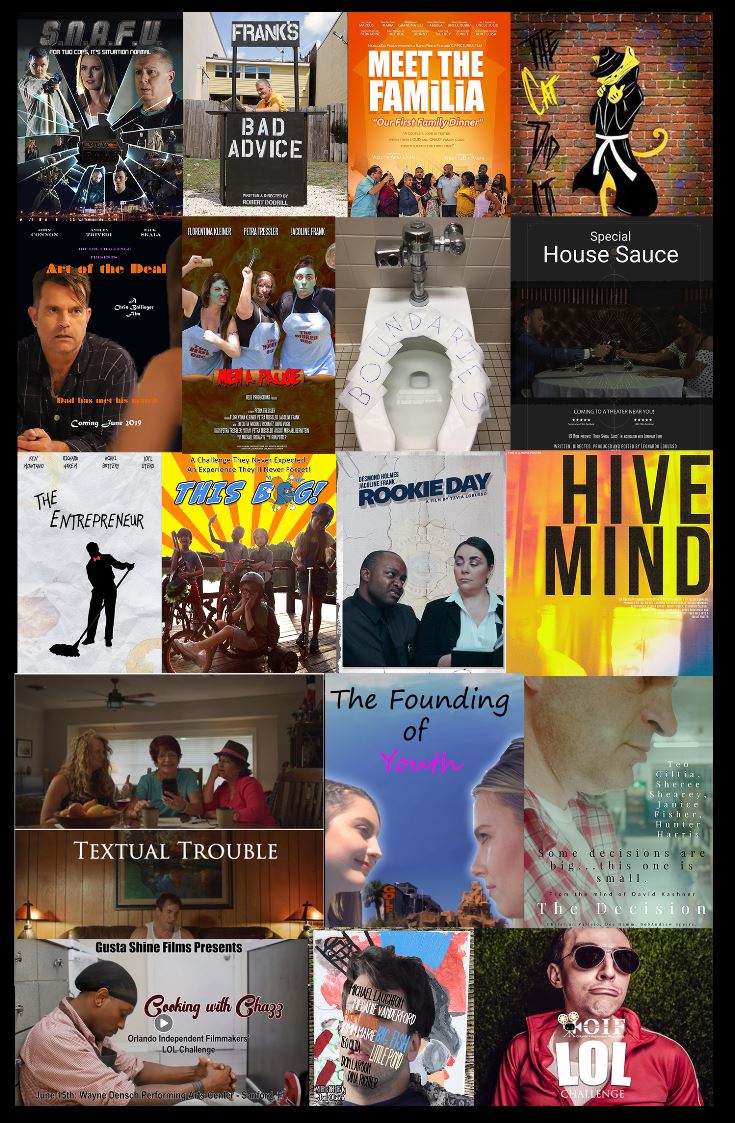 Second Block
Chris Ballinger – The Art of the Deal
Brenda Ingraham – Textual Trouble
Tzvia Lorusso – Rookie Day
Nilda Ledix – Our first Family Dinner
Matt Payne – Boundaries
Paisley Greer – The Entrepreneur
Joseph O'Connor – This Big!
Lenny Lorusso – Special House Sauce
D.T. Bullock – The Founding of Youth
Adam Ray – The Cat Did it
Dale Metz – S.N.A.F.U.
Joel Otero – Big Fish Little Pond
Matthew Burgess – Cooking with Chaz
Petra Tressler – Men A Pause
Robert Dodrill – Frank's Bad Advice
Josiah Sampson – Hive Mind
David Kashner – The Decision
Second Block Audience Award
15- minute break
Awards Ceremony
After Party
To keep things simple logistically, we are only offering one all day pass – Get your tickets here:
https://oifstudio.com/store/oif-lol-challenge-vip-all-day-pass/