Are you ready for some laughs?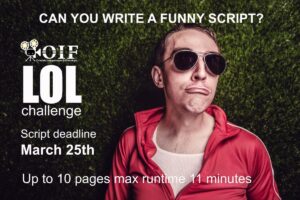 The screening event for the current challenge will showcase up to 39 films!  The event will be split into two blocks, each with itys own audience award winner.
All screened productions will be eligible for the OIF 2019 LOL Challenge Crystal Awards.  Screening date: June 15th, 2019.