Arise Challenge Screening and Awards Gala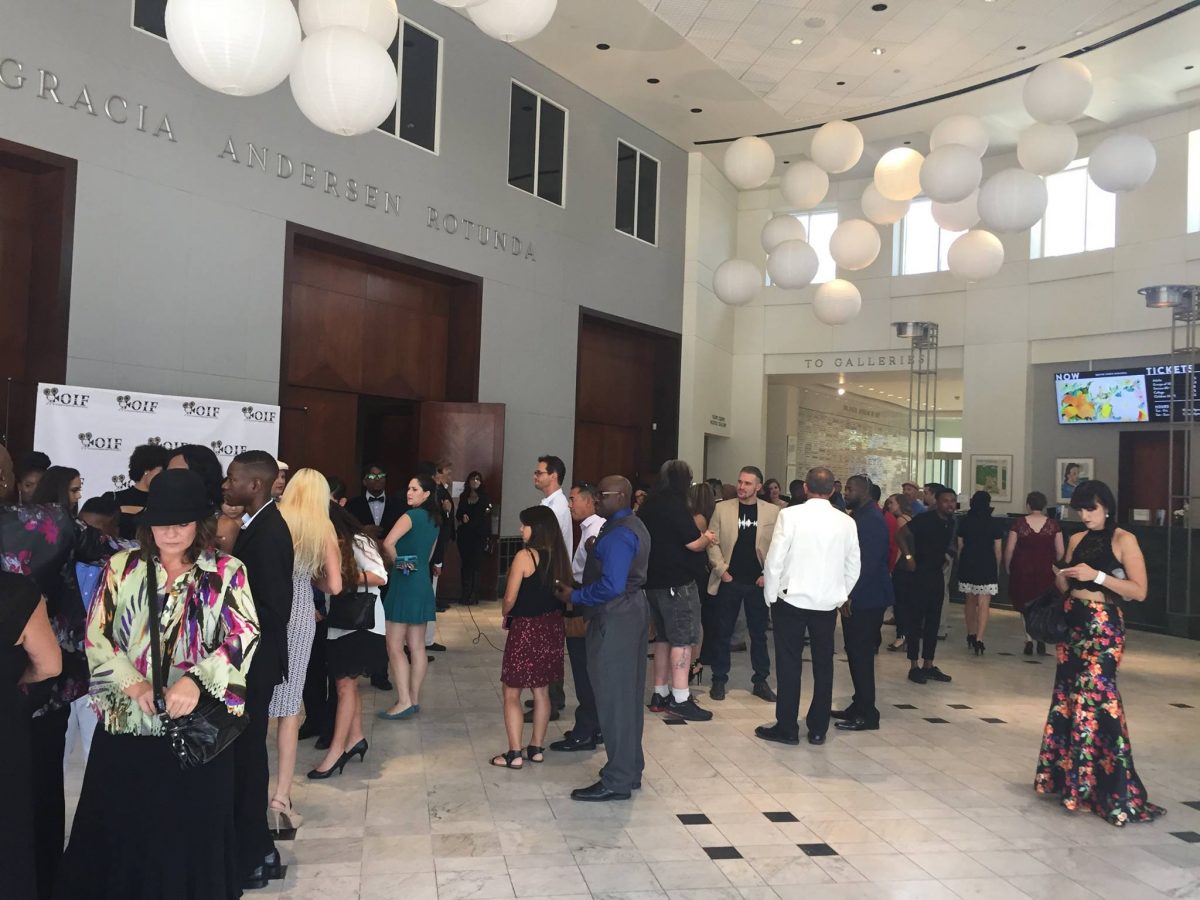 Join us on Saturday, May 21, 2022.
Two events celebrating local artists.
Screening
AMC 18 in Altamonte Springs
50 short film scripts were entered into OIF's 18th Script-To-Screen Challenge. 38 made it to the end.
These 38 short films are shown in three blocks at the AMC 18 Theater in Altamonte Springs. The blocks are divided by genre: espionage/drama/comedy. Film titles may be viewed here.
May 21, 2022 12:30PM – 7:15PM
– Films Screening at AMC Theaters Altamonte Springs.
Address: 433 E Altamonte Dr., Altamonte Springs, FL 32701
Join us for entertaining screenings, get ready to cry, laugh and be at the edge of your seat with our wonderful line-up of locally-produced short films.
12:30 PM – Check-in
1:00 PM – Drama Block
Believe – Samantha Burton
West of Lucky – Arlene Lagos
Ember – Trinity Soos
For You – Zachary Tuttle
Before the Son Sets – Malcolm Parrish
How To Be Remembered – Angeliz Bruno
Directors Cut – Emilio Luis Roman
It's Okay To Cry – Rex Seaton
Deborah Downer – Janine Moraga
Phantom Bride – Leah Breaux
Love Me, Yet Hate Me – Krystal Derico
VOGEL IM KAFIG – Justin Rios
Mine Since Birth – Shanita Brown
DENIAL – GABRIELA DAAL
Ashton – Angelina Zagonenko
Meet Me at the Rainbow Bridge – Petra Tressler
Before I Let You Go – Kelly Weaver
The Art of Sneakiness – Joe Boi
Fish Sticks – Angela Hamilton
Men Are Dogs – Tracey Jane
Critical Moment – Daniel Miliszewski
The Bagel – Joshua De La Vega
A.S.S. Animal Secret Services – Zachary Moore
Birthday Card – Dylan Conrad
How to Sneak Into an R Rated Movie – Sophie Gonzalez
Two Hitmen from Gonzago – Peder Trusiak
Self Defense – Nathan Bradford
Should You Choose to Accept It – Derin George
Explosion In The Mountain – Matthew Gray
The Sparrow, and the Raven – David Kashner
V – Danielle Bowman
Missiya – TL Westgate
Gone Gray – Koura Linda & Spaceship
Assets – Alexander LaPlante
CIA Salon – Lincoln Hallford
The Interrogation Room – Jonathon Reed
The Aries Incident – Wes Imlay
Enemy of National Security – Stephen Franklin
For all short titles slated for screening, visit: https://oifstudio.com/2022-oif-arise-challenge/
Networking and Awards Gala

Saturday, May 21, 2022 8:00PM – 11:00PM
– Networking & Awards Gala at the Hilton Altamonte Springs
Address: 350 Northlake Blvd, Altamonte Springs, FL 32701 in the spacious Crystal Ballroom
7:00pm – 7:45pm – Limo Photos
7:45pm-9:00pm – Networking Hour
Red Carpet Photos
Red Carpet Interviews
Appetizers
Drinks (first drink free with ticket)
9:00pm-9:15pm – Greetings, Lip Sync Battle
Entertainment
9:15pm – Awards Ceremony
After-Party for the Hearty – Friendly Confines